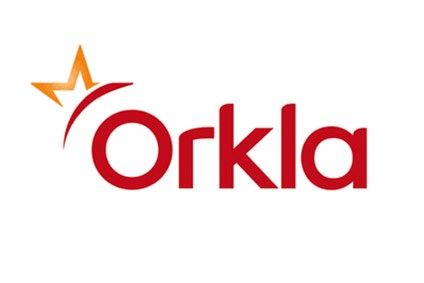 Norway-based food group Orkla has continued its acquisition spree by buying Polish sales and distribution company Ambasador92.
The deal comes just a day after Orkla announced its purchase of Finnish foodservice business Fort Deli.
The deal for Ambasador92 was done through Orkla's subsidiary PGD SP. The company said the acquisition – for an undisclosed sum – will strengthen its presence in growing sales channels where Orkla Food Ingredients already holds a "strong position".
Ambasador92 is involved in the sales and distribution of bakery and confectionery products in northern Poland and is active in the growing out-of-home channel, consisting of bakeries, confectioners, ice-cream producers and in-store bakeries.
Jaan Ivar Semlitsch, president and CEO of Orkla, said: "Poland is an important and growing market for Orkla where we are building on our strong out-of-home positions. With our Nordic platform and most recent acquisition in Finland, Fort Deli, we are enthusiastic to develop the out-of-home sector further."
Ambasador92 had a turnover of PLN138m (US$36.6m) in 2020 and has experienced steady growth in the past five years, Orkla said.
The company, established in 1992, was previously owned by its senior executives who will remain with the business post-deal. It is headquartered in Piaseczno and has 128 employees.
The businesses will become part of the Norwegian company's Orkla Food Ingredients division.
Free Report
VC funding trends to watch out for in Consumer
Consumer industry investors across the world are betting big on the ESG trend to pick up in the future and are focusing on backing the start-ups and emerging companies working in the meat-alternative products category. 
The top two deals in this category were the $500 million investment raised by Impossible Foods and the $347 million investment deal for Future Meat Technologies.
GlobalData's
Venture Capital Investments – Consumer 2021 will help you d
ive into the capital raising landscape across regions and themes.
Use the report to identify emerging signals and trends across Consumer, formulating winning strategies for the road ahead.  
by GlobalData