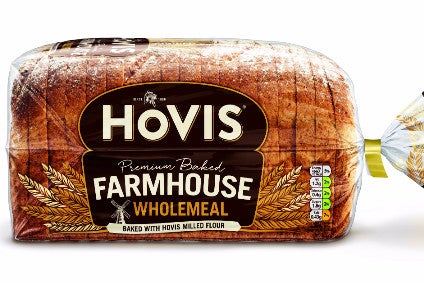 UK bakery group Hovis has struck a deal to sell two of its mills and outlined plans to close another.
The company, majority-owned by private-equity firm The Gores Group with Premier Foods holding a 49% stake, is to sell the sites in Selby in North Yorkshire and in Manchester to UK flour miller Whitworth Bros. Hovis, meanwhile, is proposing to close its mill in Southampton.
The company's fourth mill, in Wellingborough in central England, will remain.
CEO Nish Kankiwala said: "We have achieved a considerable amount over the last three years and delivered positive transformation of the group and our future journey continues to be exciting. We are committed to our strategy of becoming the best quality brand in baking and will focus our investment on our core baking business. As a result, we have taken the decision to exit three milling sites, and to integrate Wellingborough Mill into the Hovis baking supply chain, ensuring the continued delivery of high-quality flour to the Hovis brand."
The moves were announced alongside Hovis publishing some financial results for 2017, including a 5.9% rise in sales to GBP326.9m (US$427.5m) and a narrowing in losses, which decreased from GBP34.2m to GBP11.7m.
Hovis said it had worked on "streamlining the cost base", which had resulted in "a leaner business".
Kankiwala added: "Going forward, there is no doubt the bread market will remain extremely challenging. However, we are confident our strategy to become a focused, fully-integrated manufacturer of bakery products will allow us to further strengthen our successful business."