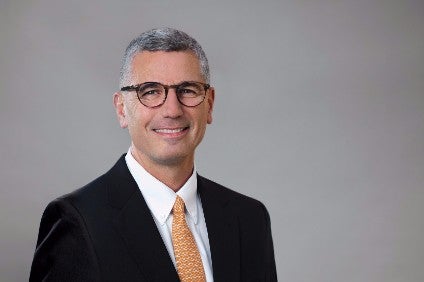 Tyson Foods has invested in Buchan Ltd, the holding company of African poultry business Irvine's Group, in a transaction focusing on supplying day-old chicks to small-scale farmers in certain markets in sub-Saharan Africa.
Buchan owns and controls parts of the Irvine's poultry empire, a family-owned company that has operations throughout the supply chain in the region, from day-old chicks to value-added processing.
The Buchan holding company owns and controls Mauritius-based distributor Cobb Africa, as well as Irvine's units in Botswana, Mozambique and Tanzania. Cobb Africa is the distributor in the region for Cobb-Vantress, the US-based broiler subsidiary of Tyson.
Irvine's produces 1.5 million day-old chicks in Zimbabwe, Mozambique and Botswana, supplying more than 20 markets on the continent. It also has other poultry assets, including in processing, that are not part of the transaction.
Tyson has invested in Buchan alongside the US meat group's former CEO Donnie Smith.
A statement issued by Irvine's to announce the investment did not disclose the amount of money Tyson and Smith had put into Buchan, nor the sizes of any stakes they had attained in the business.
Speaking to just-food, Irvine's CEO Craig Irvine described Smith, who left Tyson in 2016 after seven years at the helm, as "the main investor" in the transaction.
Mr Irvine said: "This transaction is primarily about day-old chicks. We're going into the day-old chick and feed markets, not so much in processing. We sell to tens of thousands of small-scale farmers in each of these countries, who in turn have their own small businesses, buy the feed, buy the chicks, grow them and sell them into the live-bird markets. At this stage, we are not into processing in these ventures."
He added: "Obviously to have somebody like Donnie involved in our business, he's got a wealth of experience in the poultry industry globally, so I think having Donnie helps us with our strategy. At the end of the day, we see the market in Africa growing substantially. There's going to be growth in the market for poultry products and our mission is to provide low-cost protein, working with our existing partners and customers across the continent. Donnie has a passion for doing business in Africa and trying to make a change in Africa."
In a statement, Smith said: "Current projections predict that the population on the African continent will double within the next 3-4 decades to approximately two billion. Affordable sources of protein will be increasingly important as the population swells. Poultry is the most efficient land-based converter of feed to protein."
Asked why Tyson has made the investment, the company told just-food: "This investment is an opportunity for us to not only work with someone we are familiar with, but to further share our expertise and assist in developing poultry operations in sub-Saharan Africa. We view this a potential long-term inroad into a developing market and are excited to help deliver protein to an underserved population."