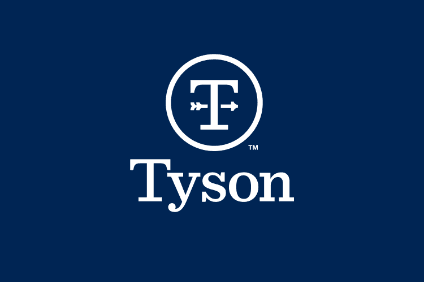 Tyson Foods has struck the acquisition of BRF's assets in Europe and Thailand, another deal the US meat titan has made to boost its overseas operations.
In an announcement made overnight, Tyson said it had paid US$340m for assets including four processing facilities in Thailand, one in the Netherlands and another in the UK.
The deal comes three months after Tyson completed the acquisition of US-based Keystone Foods from another Brazil-based meat group, Marfrig Global Foods, arguing that deal would provide a "platform to build a true international business".
"As noted when we acquired Keystone Foods, we believe some of our biggest growth opportunities are in value-added foods and international markets," Tyson president and CEO Noel White said. "In addition to domestic benefits, the Keystone acquisition provided us with a scalable production platform in the Asian poultry market. The acquisition of these BRF facilities will help complement and strengthen our presence in Thailand, and provide new capabilities in Europe, enhancing our ability to serve growing global demand for value-added protein."
The operations in Thailand include a feed mill, hatchery, breeder farms and contract growing operations supplying live birds for the four processing facilities. The four plants produce fresh and frozen, value-added raw and fully cooked poultry products for retail and foodservice customers in Asia and other export markets, including Europe.
The sites in the Netherlands and the UK develop further-processed chicken products for retailers and foodservice operators in Europe. Products are sold under brands including Grabits and Speedy Pollo, as well as customer-owned labels.
"It's estimated that approximately 90% of global protein consumption growth will occur outside the United States, with 60% of the volume growth coming from Asia over the next five years," Donnie King, group president of Tyson's international business, added.
From BRF's perspective, the transaction is the latest in a series of disposals made by the Brazil-based company as part of restructuring plans the company announced in June to increase its capital structure and reduce leverage.