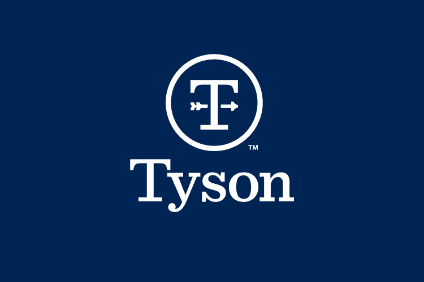 US meat major Tyson Foods is set to acquire Williams Sausage Co., the Tennessee-based sausage and bacon company.
Financial terms for the deal were not disclosed by either party.
Employees at Williams Sausage are set to continue working at the facilities with no planned job cuts from the changeover.
Williams Sausage was set up in 1958 and employs circa 500 people. In 2017, the company announced that it was opening a second facility in Union City, Tennessee, at a cost of US$37m. The project has reportedly created 226 jobs in Obion County in the five years since the plant's opening.
"The Williams Family has been very blessed for the last 65 years by dedicated team members, great customers and fantastic suppliers that have allowed us to build a quality food company," president and CEO Roger Williams said.
The deal comes shortly after Tyson Foods announced a Q1 68% slump in operating profit in the three months to 31 December.
"The addition of Williams Sausage Company aligns with our strategic intent of expanding our capacity to serve our customers," Stewart Glendinning, group president at Tyson Foods, said. "We also look forward to welcoming Williams' dedicated team members to the Tyson Foods family."
Williams added: "There are not many companies to which we could entrust what we have built, and we are very pleased that in Tyson Foods we have found that partner who understands the heritage and culture of our family business and will be able to take it to the next level. We believe this to be a very positive move for our family and our team members that will ensure the future of all stakeholders."
John Tyson, CFO at Tyson Foods and great-grandson of the company's founder, pleaded guilty to charges of criminal trespassing and public intoxication earlier this year, after being found asleep in a stranger's bed.