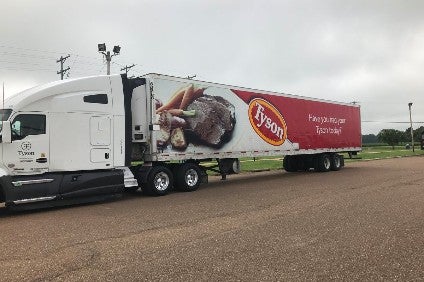 US chicken giant Tyson Foods has announced it is no longer under investigation from the country's Securities and Exchange Commission (SEC) over allegations of chicken price fixing.
And it has revealed it is opening a new chicken production facility in Arkansas – its second facility launch this month.
Tyson received a subpoena from the SEC at the start of the year following allegations it had conspired with several other rivals for many years to fix chicken prices.
But the company has revealed it received a letter dated 22 August from the SEC saying that it had concluded its investigation and that, based on the information it has as of that date, it does not intend to recommend an enforcement action against Tyson.
Meanwhile, the food firm – whose brands include Jimmy Dean, Sara Lee and Hillshire Farm – is opening an incubation technology centre in Springdale, Arkansas, which in effect replaces two nearby hatcheries.
The 75,000 square-foot centre is said to be state of the art and includes a high-tech ventilation system.
Doug Ramsey, group president of poultry at the firm – the US's largest chicken producer with 35m chickens processed every week – said the new facility will allow the company to centralise some of its operations and become more efficient.
Earlier this month Tyson, which traces its origins back to 1935, announced it is to invest US$84m in an expansion to its poultry plant in Union City, Tennessee.