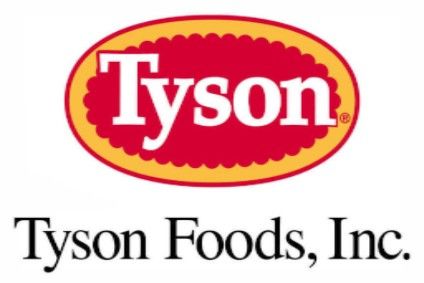 Tyson Foods has started building a new processing plant in the US state of Arkansas.
The site in Green Forest is close to an existing Tyson facility, which will be connected to the new factory
The existing site manufactures partially cooked chicken products for foodservice and retail customers, including nuggets and portioned fillets.
Tyson Foods said the new plant will increase production capacity and improve efficiency. The project is expected to be completed late in 2017.
Last month, Tyson Foods raised its earnings per share forecast after reporting "record" earnings in the third quarter.
However, the company also faced questions over its record on five environmental, social and governance issues, including animal welfare, its use of water and growing demand for plant-based foods.
The US-based Interfaith Center on Corporate Responsibility, which comprises 300 organisations that see their investments in businesses as "a catalyst for social change", announced the filing of five shareholder resolutions for Tyson's 2017 proxy ballot.
The ICCR said the move reflected Tyson's "poor performance on environmental, social and governance (ESG) issues". It claimed its members believe the response from Tyson's management on the issues has been "poor".