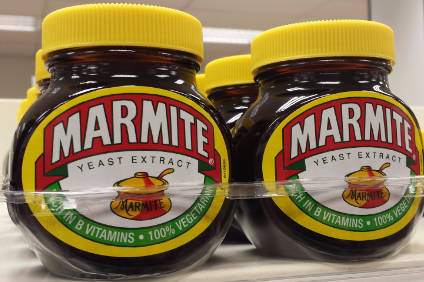 This year, just-food writers scrutinised a range of issues, with Tyson Foods' need to invest in plant protein (it eventually did), Unilever's Brexit price hike request likely presaging more (it did) and why the UK government's move to tackle child obesity in England being positive for industry among the topics in the spotlight. Here are the most popular columns on just-food in 2016.
The five shareholder resolutions filed by Tyson Foods investors last week seeking changes to environment, social and governance policies pertain to business risks for the US meat giant – and none more so than that on plant protein. Ben Cooper argues Tyson Foods needs to act now on the issue.
After Unilever, pointing to the fall in the value of sterling after the UK voted for Brexit, demanded for price increases from retailers, Dean Best said there would be more requests on retailers to move on price. Not every supplier will be successful, he argued and suggested that, for those that are not, it may serve as a push to, ultimately, look for scale or for a buyer.
To win online, packaged food manufacturers must put in place specific strategies to suit the channel. Keith Anderson, vice president of strategy and insights at e-commerce analytics firm Profitero, sets out what companies should do to build a thriving business in the growing digital sphere.
The decision by Campbell Soup Co. in January to back nationwide mandatory labelling of the genetically modified ingredients in food on sale in the US, Ben Cooper wrote, was more about the merits and importance of greater transparency than it is about the pros and cons of GM itself.
The rise of Aldi and Costco in Australia in recent years has shaken up the country's grocery retail sector. In May, Brian Cook, group director for solutions and innovations for IRI in Australia, analysed what had been happening and set out how manufacturers and the country's two largest supermarket chains – Woolworths and Coles – could react.
In the spring, United Biscuits, the UK's largest biscuit maker, set out how it believes the sector in the country could grow sales by GBP500m (US$711.2m) by 2020. After hearing how the Yildiz Holding-owned business planned to increase the size of the category, Ben Cooper wondered whether the issue of rising obesity should inform how food manufacturers shape their drive for growth.
In April, just a week after dropping its interest in Premier Foods, McCormick & Co. announced the acquisition of Australian chilled herbs firm Botanical Food Co. When the US herbs and spices giant's interest in Premier emerged, McCormick said it had a "pipeline" of targets and industry watchers expected the company to continue to look to M&A for growth.
The UK government's action plan on childhood obesity in England, launched in August), was criticised by industry bodies, health campaigners and medical professionals alike. However, campaigners had more to gripe about than industry, wrote Ben Cooper.
In June, Kellogg made its first acquisition in the US for over four years, snapping up fledgling snack bar maker Pure Organic. The deal was similar to those made by a number of Kellogg's US packaged food peers in recent months as some of the big names in the industry tried to adapt to changing consumer trends in the country. Dean Best reflected on the move.
News in March that PepsiCo has reorganised its senior management team following the departure of Frito-Lay North America CEO Tom Greco prompted a flurry of speculation from as to whether the company was lining up a successor to chairman and CEO Indra Nooyi. However, Katy Askew suggested bringing the company's North American businesses under a single leader can also be viewed as a natural extension of PepsiCo's "power of one" strategy.