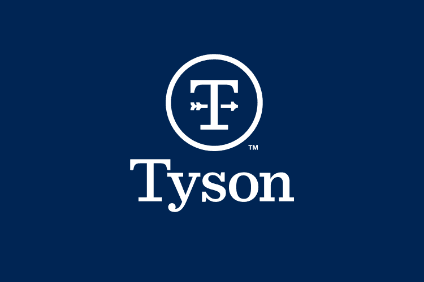 Tyson has promoted COO Donnie King to replace Banks in the roles of president and CEO.
Banks, who was appointed CEO at Tyson less than a year ago, said: "Being a part of Tyson Foods has been a very rewarding experience. Upon deep personal reflection, and discussions with my family, the board, and my colleagues, I believe that stepping down and concentrating on my family is the right decision at this time."
In 2019, Tyson appointed Banks, who joined the business as a director in two years earlier, as its president, replacing Noel White, who stayed on as CEO.
Last August, Banks succeeded White as Tyson's CEO, assuming the role in October.
In pre-market trading, shares in Tyson Foods were up 0.47% at US$80.48 at 12:31 ET.
King, who joined Tyson in 1982, was appointed COO in February as part of a rejig of the company's business segments with a core aim to drive speedy innovation.
He took on the COO role at the same time as keeping the position of head of Tyson's poultry business. King's career at Tyson includes stints as president of the company's North American operations and group president of its international business.
King said today: "I'm humbled but excited about leading Tyson Foods, a company that feeds millions of people and means so much to me personally. I believe we need to be sharply focused on operating with excellence, executing our strategies, and continuing to innovate across our businesses throughout the world. With our strong leadership team, we are committed to winning with our customers and delivering an outstanding team member experience."
For Tyson's most recent full fiscal year ended 28 September, the company reported sales of $43.19bn, an increase of 1.9%, and net income of $2.15bn, which was up 5.4%.