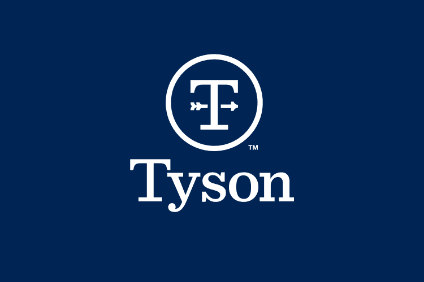 Noel White, the recently-installed CEO at Tyson Foods, has given an indication of where the US meat giant could look to make acquisitions.
The new Tyson Foods chief, who took the reins at the Jimmy Dean and Hillshire Farm owner in September, told The Wall Street Journal it is looking to expand further overseas in a bid to diversify its operations.
"It is, in fact, spreading the risk if you do have operations in countries outside the United States," White reportedly said.
In August, Tyson made a significant move to help grow its presence overseas through the acquisition of the US-based Keystone Foods, buying the business from Brazil's Marfrig Global Foods for US$2.16bn.
Tyson said that deal would provide a "platform for growth," particularly in the Asia-Pacific region, as well as a "platform to build a truly international business".
Around a third of Keystone's $2.5bn in annual revenues come from the Asia Pacific.
White told the WSJ Tyson was looking at possible acquisitions of what the newspaper described as "meat-processing or food companies outside the US". He declined to comment further, the WSJ said.