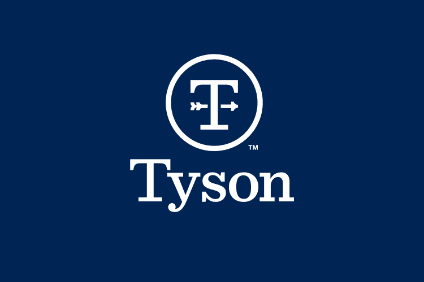 US chicken giant Tyson Foods has said it expects to create 1,500 jobs at a new chicken production plant in western Tennessee.
In September, Tyson paused a plan to open a new poultry complex in Kansas after the project was met with local opposition. In a call with analysts after its recent financial results announcement, it said the Kansas option was no longer viable but it had offers from other US states to develop a facility there.
Now Tyson has revealed it has accepted the invitation of officials to build a new chicken production complex in the city of Humboldt, which is part of Gibson County in western Tennessee.
The US$300m project is expected to begin operations in late 2019 and will help the company meet strong consumer demand for its chicken.
Doug Ramsey, group president of poultry at Tyson, said: "Our company has been successfully producing chicken in Tennessee for more than 45 years, so we're pleased to expand our presence in the state with this major investment.
"We're grateful for the invitation to become part of Humboldt and Gibson County. The location is attractive to us because of the strong support we've received from state and local leaders, the existing industrial park and availability of labour, as well as access to feed grains produced in the region."
Although Tyson chose western Tennessee over potential sites in other states, company officials said some of those other sites will remain under consideration for future poultry production expansion.
This is the second major economic development project Tyson has initiated in Tennessee this year. In August, the company announced an $8m expansion of its Union City operations, which is expected to create about 300 jobs, which is in addition to the more than 1,000 jobs currently at the facility.
Including Union City, the company operates four facilities in the state, employing about 5,000.
The new plant will produce pre-packaged trays of fresh chicken for retail grocery stores nationwide and is expected to process 1.25m birds per week.
"This project will enable us to provide even more fresh chicken to consumers across the country," said Tom Hayes, president and CEO of Tyson Foods.