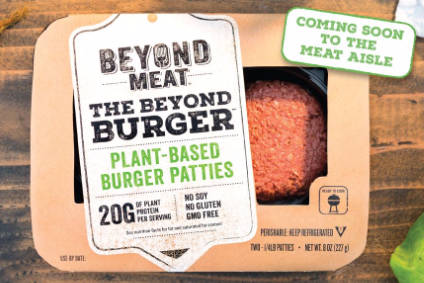 Tyson Foods has become the latest US food company to set up an investment fund with the establishment of a venture capital unit that will focus on start-up companies developing "breakthrough" sustainable technologies, business models and products.
The meat giant said the US$150m fund, called Tyson New Ventures, will "complement the company's continuing investments" in innovation in its core fresh meats, poultry and prepared foods businesses".
The investment vehicle will concentrate on three areas: commercialising alternative proteins, tackling food insecurity and waste, and using the internet to promote "resource application, safety, and consumer empowerment" in the food chain.
The fund's first investment involves Tyson Foods' previously-announced 5% stake in plant-based protein producer Beyond Meat.
"We intend to collaborate with promising food entrepreneurs who are pioneering new products and technology that are making meaningful changes and improvement to food systems," said Monica McGurk, executive vice president of strategy and new ventures and president of foodservice for Tyson Foods. "We believe we can accelerate the growth of startups through our capabilities in such areas as food and culinary research and development, sourcing, insights, customer relationships and distribution. By doing so, we hope to materially advance the state of the US and global food system."
Tyson New Ventures will be based in Chicago and led by Mary Kay James, who has been named vice president and general manager. She previously served as managing director of DuPont Ventures, was chairperson of the National Venture Capital Association, Corporate Venture Group, and an advisory board member to Global Corporate Venturing.
"This fund is about broadening our exposure to innovative, new forms of protein and ways of producing food, while remaining focused on our core fresh meats, poultry and prepared foods businesses, which are also experiencing tremendous consumer demand and growth," McGurk said.