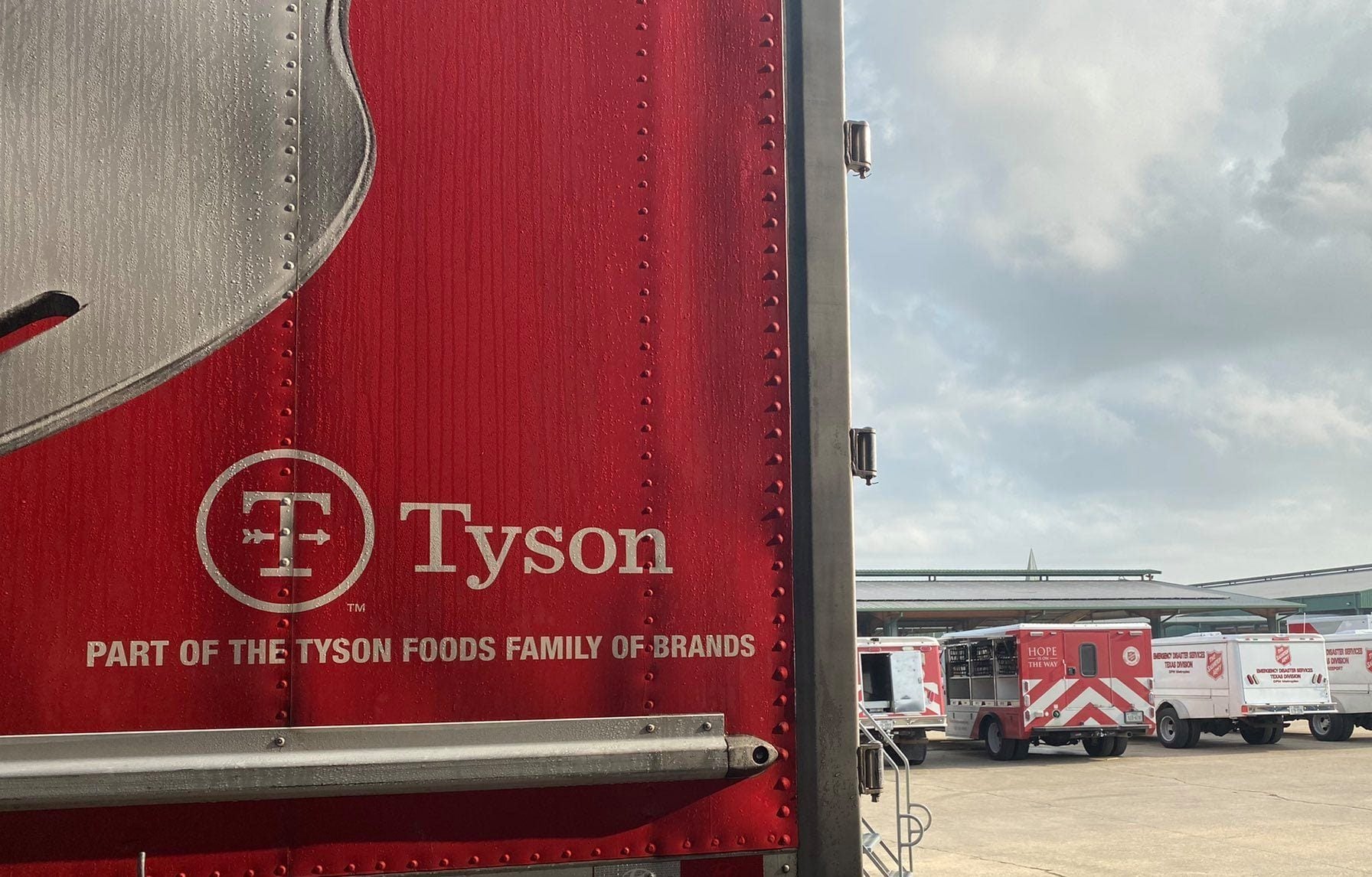 US meat giant Tyson Foods has upped its sales guidance for the year on the back of strong second-quarter revenue figures.
The Jimmy Dean and Hillshire Farm brands owner now predicts its annual sales will reach between US$52bn and $54bn, above its prior estimate for the upper end of a $49bn to $51bn range.
In the three-month period to 2 April, Tyson saw sales beat expectations, increasing 16% year-on-year to $13.1bn, while operating income leapt by 57% to $1.15bn. Net income was $829m, versus $476m a year earlier.
CEO Donnie King told analysts in a post-results call: "We delivered double-digit sales and earnings growth driven by strong market fundamentals, acceleration of our productivity actions and improving operational execution across our segments."
King said that pricing actions had played a significant part in its success. He said: "Our sales gains were largely driven by higher average sales price and mix improvement."
He revealed that, in the first half of Tyson's fiscal year, its cost of goods sold rose 15% relative to the same period last year.
Tyson and the other meat majors that dominate the sector in the US have been accused by President Joe Biden and other senior politicians of leveraging their market share to profiteer from the Covid pandemic and supply-chain shortages.
The companies deny this claim and say the pricing actions they have taken are an attempt to navigate operating environment headwinds.
Tyson has now received a subpoena, dated 21 April, from the New York Attorney General's Bureau of Consumer Frauds & Protection, seeking information regarding its sales, prices and production costs.
King did not refer to this when speaking to analysts but, commenting on the pricing actions it has taken, said: "We are working closely with our customers to ensure that the fair value of our products incorporates the inflationary cost pressures impacting our business."
He added: "Average sales price trends reflect disciplined revenue management strategies in the context of a volatile, high-inflation environment. Like many other companies, we've seen varying levels of heightened inflation, notably in grains, labour, live animals, raw material and transportation costs."
On its quarterly results, King said "strong performance in our beef segment, continued recovery in prepared foods and an improvement in chicken supported improved sales and earnings" and added "overall, consumer demand for protein has remained strong".
He added: "The supply chain and the consumer is more inelastic than what we had modelled in."
Alexia Howard, an analyst with AllianceBernstein, praised the company's performance in the out-of-home channel.
She said: "Tyson was hit harder than most by the downturn in foodservice sales at the start of the pandemic….so the recovery in this side of the business continues to support strong performance."