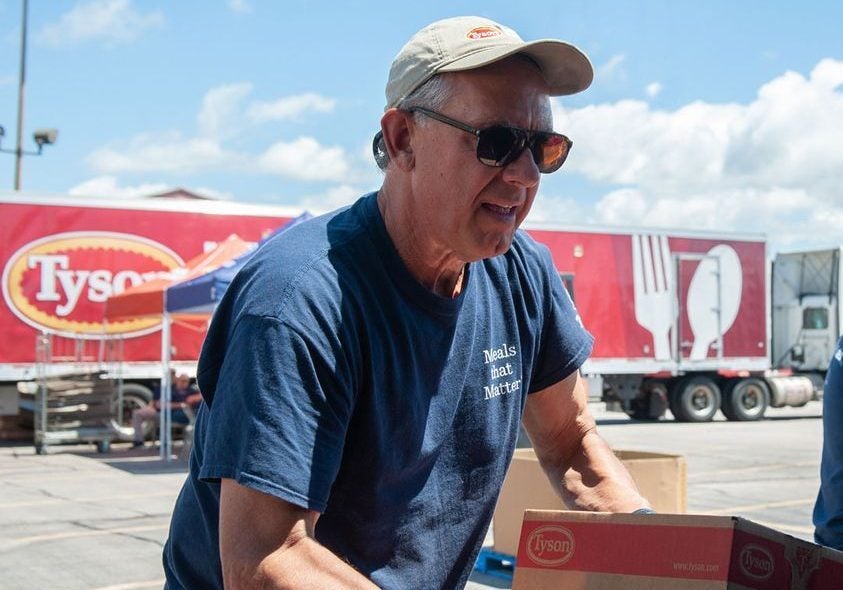 Tyson Foods is investing in one of the US meat giant's poultry plants in Texas to increase capacity.
The site in the city of Seguin will be the recipient of US$58m to add 40,000 square feet to the almost 109,000 square-foot facility and will also include the purchase of machinery and equipment.
Arkansas-headquartered Tyson said the project supports growing demand for chicken products from its foodservice customers. The Seguin plant employs 550 staff.
David Bray, Tyson's group president for poultry, said in a statement: "We're excited about the expansion project at Seguin, which is part of our commitment to meet increasing customer and consumer demand for Tyson chicken, while delivering on our strategy of accelerating long-term growth."
Just Food has approached Tyson to ascertain whether any new jobs will be created on the back of the investment and when the project is expected to be completed.
Earlier this month, publicly-listed Tyson revealed another poultry plant expansion in Mississippi amid increased demand for its cooked chicken products. The company said 50 jobs would be created at the Vicksburg site with the $61m investment.
During the summer, Tyson also announced a planned new poultry facility in Danville, Virginia, due to come on stream in 2023 with the addition of 400 jobs.
Poultry is the largest protein category for Tyson ahead of beef and pork operating 183 production facilities for chicken. Of the company's $43.2bn sales in its last financial year, retail accounted for a 48% portion and foodservice 28%, with the rest covered by international and industrial businesses.
Tyson is due to report its annual results on 15 November.