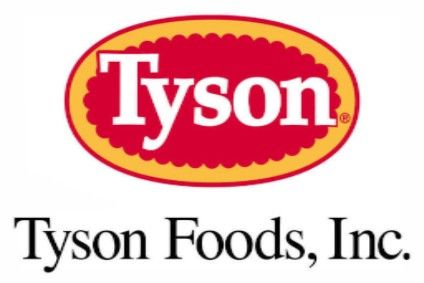 Tyson Foods is to invest in a Hillshire Brands bakery plant in North Carolina, a project that will see gluten-free and non-GMO lines added to the facility.
The company said the site in Tarboro would be able to produce gluten-free and non-GMO lines for retail customers.
The investment will also see the plant's capacity to manufacture products including croissants, biscuits and cobblers expanded.
Tyson is spending more than US$28m on the project. It said the investment would create nearly 100 jobs. The site employs nearly 700 staff.
Hillshire was sold to Tyson 2014 in a deal worth over US$8.5bn.
Tyson has set out a series of changes to its domestic manufacturing network in recent months. In November, Tyson announced plans to close two plants in the US. The company said it will shut a pepperoni plant in Jefferson in Wisconsin, where 400 people are employed.
The group also intends to cease operations at a prepared foods plant in Chicago in Illinois. This facility employs approximately 480 people. Both sites are expected to close in the second half of the company's 2016 financial year, which ends in October.
Just before Christmas, the company said it was mulling whether to make fresh investment in a poultry plant in the US.