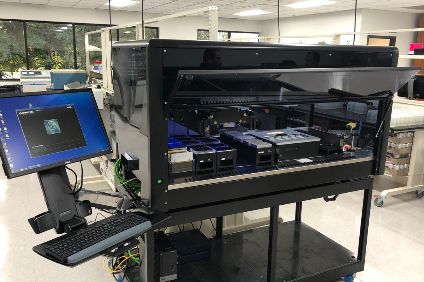 Tyson Foods has taken a stake in California-based food safety business Clear Labs.
The US meat giant has invested through its in-house venture fund arm Tyson Ventures. The amount it has invested has not been disclosed.
Clear Labs, founded in 2014, has developed a platform that supports high-volume testing for salmonella. The platform collects hundreds of millions of data points per analysis that can be used to learn everything about a pathogen in a single test.
It uses DNA sequencing, bioinformatics, and robotics to create "preventative food safety management systems". Its flagship product for safety testing is Clear Safety.
Confirming the deal, Reese Schroeder, managing director of Tyson Ventures, said: "Tyson Ventures has invested in Clear Labs, a technology company dedicated to food safety. Clear Labs offers an automated and intelligent next-generation sequencing platform built for food safety testing that's fast and accurate. Food safety is an area of focus for Tyson Ventures and this was a good first investment in that field for us."
The investment comes six months after Clear Labs secured US$21m in a funding round.
Clear Labs said in a blog post: "We're thrilled to have Tyson Ventures as an investor as we continue to help the food industry leverage the best technology for not only securing the food supply chain, but also tackling the need to sustainably feed a growing world.
"When we started Clear Labs, we knew much of our success would depend on our ability to convince the market of a new way forward in food safety testing, as well as our ability to help key players understand and experience the value of this new application of NGS technology. That is why we are so proud to announce the investment of Tyson Ventures in Clear Labs.
"As many other food manufacturers are also realising, they recognise how technologies like NGS have the potential to help food brands uphold safety and quality standards."
Founded in 2016, Tyson Ventures has invested in companies such as Beyond Meat, Memphis Meats, Tovala and Future Meat Technologies.
Read Big Food's stake in the future – in-house venture-capital funds