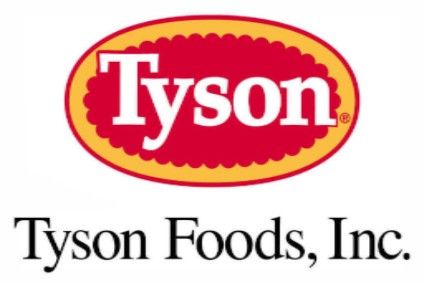 Tyson Foods has lost a class-action lawsuit against employees at its Iowa pork-processing plant who claim they were underpaid.
Tyson had challenged a 2014 ruling in which the appeals court ruled in favour of the workers. Workers had filed the original case against Tyson in 2007 which alleged Tyson did not pay workers for their time when applying and removing protective gear and walking to workstations.
Workers won the case in 2011.
The current case on which a decision was made today (22 March) saw the court considering an objection by Tyson to the use of statistics to determine liability and damages over assessing each claim individually for the more than 3,000 current and former employees that are suing.
Justice Anthony Kennedy said: "This case presents no occasion for adoption of broad and categorical rules governing the use of representative and statistical evidence in class actions. Rather, the ability to use a representative sample to establish classwide liability will depend on the purpose for which the sample is being introduced and on the underlying cause of action".
A spokesperson for Tyson told just-food the firm was "disappointed" with the ruling.
"We respect the judgement of the US Supreme Court, and are disappointed with the result. However, we are also heartened by the divided court's consideration and analysis of serious issues affecting the sufficiency of proof required to maintain a class action under the Fair Labor Standards Act. We are studying the opinion and, in particular, the issue of whether damages can be lawfully allocated to ensure that uninjured class members do not recover from the jury's lump sum award".