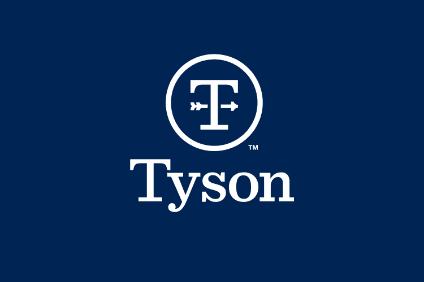 Tyson Foods has named Stewart Glendinning as its new chief financial officer to replace Dennis Leatherby who is leaving to "pursue the next chapter" in life after almost 30 years with the US meat giant.
Glendinning's appointment as CFO takes effect on 10 February, when Leatherby relinquishes his role. Leatherby will stay on until April next year, Tyson Foods said in a statement late yesterday (8 November). His successor will join the company on 11 December to ensure a smooth transition.
The new CFO is moving from US brewing behemoth Molson Coors, where he worked from 2005 in a number of roles including as president and chief executive of the Carling owner's international business. Previously, he was at consultancy firm The Hackett Group and accountants KPMG.
Tom Hayes, president and CEO of Tyson, said Leatherby has "been a critical factor in our growth, helping guide the strategic repositioning of the company and our acquisition program during his tenure".
Commenting on the new appointment, he added: "Stewart's expertise will add depth and dimension as we continue to focus on providing sustainable food at scale to deliver value to all of our stakeholders. In the past year, we have made great progress in building our strategy to grow through differentiated capabilities, deliver ongoing financial fitness through continuous improvement and to sustain our company and our world for future generations."
Leatherby said he is bowing out from the Jimmy Deans and Hillshire Farm maker as "Tyson Foods is primed to launch its next phase of growth".
He added: "Now is the right time for me to pursue the next chapter in my life, including spending more time with my extremely supportive family and friends."
Tyson is due to announce full-year earnings on 13 November. The company booked sales of US$36.9bn and net income of $1.77bn in its 2016 financial year.
But in September it warned of forthcoming job cuts and cost-savings targets, with the latter primarily affecting the prepared foods and chicken divisions.
Tyson initiated a move to acquire US convenience food group AdvancePierre Foods Holdings in April.