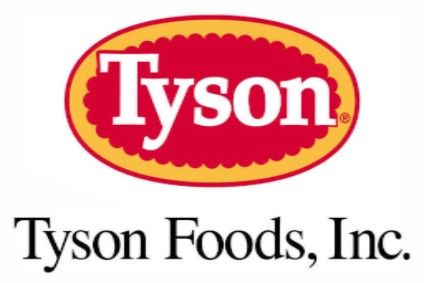 Tyson Foods has appointed Tom Hayes, its chief commercial officer, to the role of president of the US food group.
Donnie Smith, who has held the two roles of president and CEO, will remain Tyson Foods' chief executive.
John Tyson, the company's chairman, said: "As we look toward the future of our business and its next phase of growth, succession planning is the board's responsibility. We are focused on leaders with the right skills to help Tyson Foods capitalize on favorable market trends in the U.S. and abroad, continue improving our portfolio mix and margins, and drive innovation in our expanding range of branded products."
Hayes joined Tyson Foods when the company bought US peer Hillshire Brands in 2014. His first role at Tyson Foods was as president of the group's foodservice business. Hayes was then appointed chief commercial officer, a role in which he was responsible for Tyson Foods' sales across North America.
"I appreciate the confidence the board has placed in me and look forward to working closely with Donnie and the board to help our company become a global leader in protein-centric branded foods," Hayes said.
Smith, who was promoted from a role as senior group vice president of poultry and prepared foods to the positions of president and CEO in 2009, added: "Tom Hayes is an exceptional leader who's played a key role in creating a united company and in our continued development of our branded products."