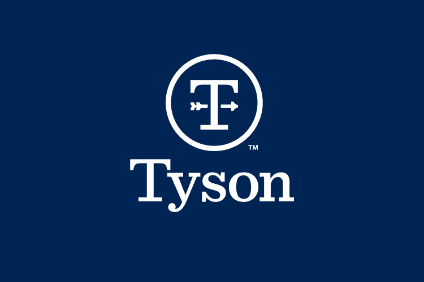 Tyson Foods has said its US workforce must be fully vaccinated against Covid-19 by the start of November.
Staff based at office locations will have to have had the jabs by 1 October. The rest of Tyson's US employees have another month to get their vaccines "subject to ongoing discussions with locations represented by unions".
"Exceptions to the vaccination mandate will involve workers who seek medical or religious accommodation," Tyson said in a statement today (3 August).
The owner of brands including Jimmy Dean sausages and Hillshire Farm lunchmeat said "almost half" of its US workforce had been vaccinated.
"Getting vaccinated against Covid-19 is the single most effective thing we can do to protect our team members, their families and their communities," Dr. Claudia Coplein, Tyson's chief medical officer, said. "With rapidly rising Covid-19 case counts of contagious, dangerous variants leading to increasing rates of severe illness and hospitalisation among the US unvaccinated population, this is the right time to take the next step to ensure a fully vaccinated workforce."
In a memo to staff, Tyson president and CEO Donnie King said the company "did not take this decision lightly".
He added: "We have spent months encouraging our team members to get vaccinated – today, under half of our team members are. We take this step today because nothing is more important than our team members' health and safety, and we thank them for the work they do, every day, to help us feed this country, and our world."
Tyson's "leadership" team will be required to be fully vaccinated by 24 September.
Just Food has asked Tyson for further comment, including on the consequences for staff not exempt on medical nor religious grounds who refuse to get fully vaccinated. Tyson has also been asked if the company will look to roll out the order to operations outside the US.
Last week, Walmart said US staff "who work in multiple facilities" and all the retailer's campus office employees must be vaccinated by 4 October.