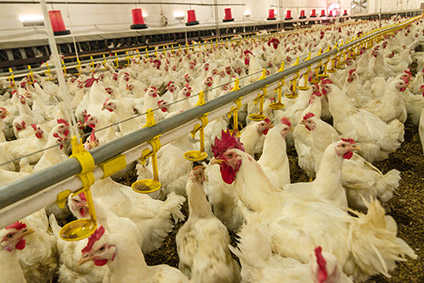 Tyson Foods, Koch Foods and Perdue Farms have been hit with another lawsuit alleging the US poultry processors engaged in price-fixing.
The companies, already facing a class action led by New York-based distributor Maplevale Farms, were served with the second suit last week by retail chains Winn-Dixie Stores and Bi-Lo Holdings, both of US-based Southeastern Grocers.
The second suit, filed on 12 January, alleges the poultry suppliers fixed the price of chickens for almost a decade. The retailers claim the collusion led to the price of broiler chickens rising by around 50% since 2008.
Officials at Tyson and Koch Foods had not returned requests for comment at the time of writing.
A spokesperson for Perdue Farms said: "The reported lawsuit is an antitrust opt out case. The class actions have already been filed. If you don't want to be part of the class, you can opt out of class and file your own lawsuit. Perdue's policy is not to comment on pending litigation."
In November, a judge declined a move to dismiss Maplevale Farms' class action, which was filed in September 2016.