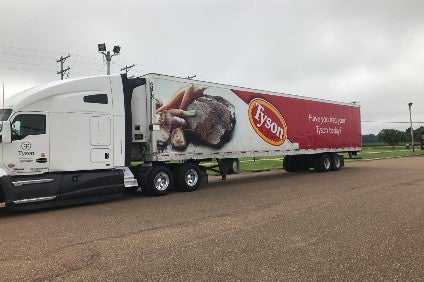 US meat giant Tyson Foods has voluntarily recalled 39,078 pounds of frozen chicken products after some consumers reported finding "pieces of extraneous material" in their purchases.
The recall relates to its Weaver brand, specifically Weaver Fully Cooked Chicken Breast Patties with Rib Meat.
In an announcement on its website, Arkansas-based Tyson said: "Some consumers reported finding pieces of extraneous material in the product. Even though these reports are limited, out of an abundance of caution, Tyson Foods is recalling the product."
The US Department of Agriculture has classified this as a Class I recall.
The recall includes 26 oz bags of Weaver Fully Cooked Chicken Breast Patties with Rib Meat produced in January of this year.
This product was sent to distribution centres in Missouri, Massachusetts, Connecticut, New Hampshire, New York, Vermont, Ohio, Pennsylvania, Texas and Virginia.
Tyson said it had received no reports of injuries or illnesses associated with the potentially affected product but it has urged anyone who has purchased it to throw it away or return them to the place of purchase.