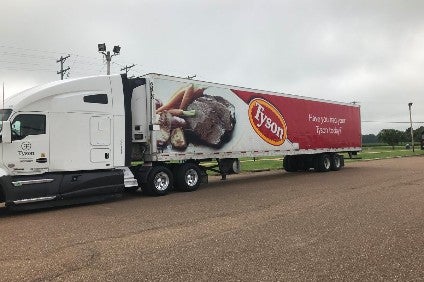 US meat giant Tyson Foods is to temporarily close its Logansport facility in Indiana to carry out Covid-19 testing among its workforce there.
Just after a day after the company announced it is to "indefinitely suspend operations" at a pork facility in Waterloo, Iowa, the company said its Logansport plant would cease operations temporarily on or before Saturday (25 April).
Arkansas-based Tyson said it would be testing more than 2,200 employees at the pork processing plant but has not said how many of its workers at the facility have already tested positive for Covid-19. Tyson said it is working closely with the Cass County Health Department to conduct testing.
The plant was closed for one day on Monday (20 April) for additional deep cleaning and sanitising. Since then, the facility has been running at limited production.
Steve Stouffer, group president of Tyson Fresh Meats, said: "While we understand the necessity of keeping our facilities operational so that we can continue to feed the nation, the safety of our team members remains our top priority,"
He added: "The combination of worker absenteeism, Covid-19 cases and community concerns has resulted in a collective decision to close."
Meanwhile, reports in local media, quoting the Metro Public Health Department for Nashville and Davidson County, suggest about 90 workers at the Tyson Foods plant in Goodlettsville, Tennessee have tested positive for the coronavirus.
The reports say Tyson has issued a statement saying it is working with the health department to deal with the outbreak.