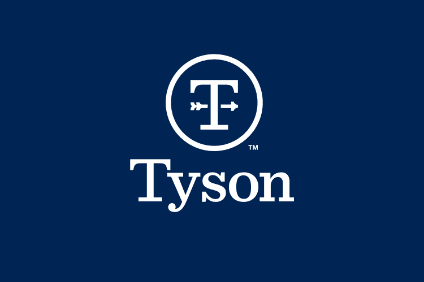 Tyson Foods has confirmed it is "responding aggressively" with health chiefs in the US to tackle an outbreak of avian influenza at the farm of a "single contract" chicken supplier in Tennessee.
Tyson, the US's largest poultry processor, stressed the situation was "a bird health issue and not a food safety or human health concern".
However, the company said: "We're responding aggressively, and are working with state and federal officials to contain the virus by euthanising chickens located on the farm. This not only prevents the potential spread of disease, it is more humane for the infected birds."
All flocks within a 10km radius of the unnamed Lincoln County farm will be tested and "will not be transported unless they test negative for the virus," Tyson said. "Based on the limited scope known to us at this time, we don't expect disruptions to our chicken business and plan to meet our customers' needs."
Tyson said all of its US poultry operations "continue to operate under heightened biosecurity as a result of outbreaks that affected the poultry industry in the US in 2015". Precautions include stopping "all non-essential visitor access to our contract farms". Tyson added that employees who come in contact with live birds have received "additional training specifically designed to help protect against the spread of avian influenza" while the company "frequently" communicates "additional biosecurity guidance" to suppliers.
"In the unlikely event that any chickens affected by avian influenza were ever processed, there's no evidence to suggest that any form of avian influenza can be transmitted to humans from properly cooked poultry," Tyson added. "Out of an abundance of caution, we test all Tyson-owned flocks for the virus before they leave the farm, and we know the results before they're processed."
According to the Tennessee Department of Agriculture, which confirmed the outbreak on 5 March, the farm concerned is under quarantine along with around 30 other poultry farms within a 10km radius of the site. The Department said prior to this case, the most recent US detection was in January 2016 in a commercial turkey flock in Indiana.
Last month, Tyson Foods announced all of its chicken products sold under its namesake brand in US retail stores will be made without the use of antibiotics.