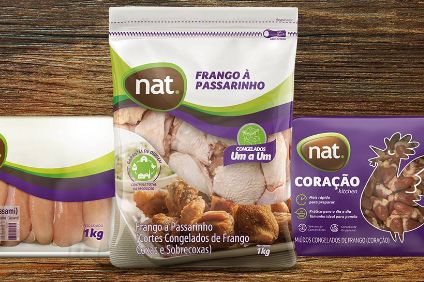 US meat giant Tyson Foods has taken a 40% stake in Brazilian poultry business Grupo Vibra for an undisclosed sum.
Tyson said the move is part of its "global growth strategy," quoting one estimate that over the next five years nearly 98% of protein consumption growth will happen outside the US.
Donnie King, group president for Tyson's international business, said: "This investment will enable us to access poultry supplies in Brazil to meet the growing needs of Brazilian customers and of priority demand markets in Asia, Europe and the Middle East.
"It's part of our strategy to develop a more flexible supply chain and mitigate the volatility of our previous model, which relied primarily on US exports."
Since last year, Tyson Foods has expanded its global presence through the acquisition of Keystone Foods, which includes operations in China, South Korea, Malaysia, Thailand and Australia, from Brazil's Marfrig and BRF's poultry businesses in Thailand and Europe.
King added: "As the world population continues to grow, Tyson will grow with it."
Tyson generates US$7bn in international sales annually. This includes $5bn in US export sales and about $2bn in 'in-country' revenues.
Grupo Vibra serves customers in Brazil as well as more than 50 countries around the world.
Flavio Sergio Wallauer, chairman of the company's board, said: "This agreement is the result of the mutual trust between our two companies and the goal of both companies to expand globally.
"We also both believe in the importance of constantly adding value to our products. For us, this includes continuing to grow, innovate and strengthen the position of our brands Nat and Avia."
As part of the agreement, Grupo Vibra will spin-off its genetics multiplication business, Agrogen, into a separate company.
Grupo Vibra's facilities include hatcheries, laboratories, farms, feed factories and slaughterhouses. It is headquartered in Montenegro in southern Brazil and has operations in Paraná and Minas Gerais states as well as a business unit in Dubai.
It has 18 production units and more than 4,000 employees.