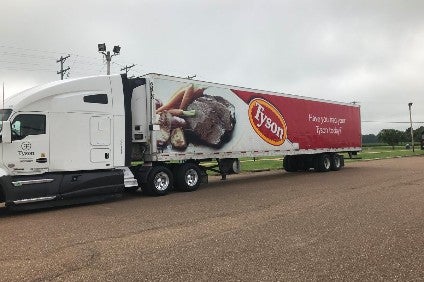 US meat giant Tyson Foods has forged an agreement to work with two business incubators which it said will directly connect it to the start-up communities of Silicon Valley and Chicago.
Arkansas-based Tyson said it is tapping into entrepreneurs to speed up the pace of innovation, embrace emerging technologies and become more agile in its pursuit of sustainable growth.
It will work with incubators Plug and Play and 1871.
Sally Grimes, group president for prepared foods at Tyson, said: "Our collaboration with Plug and Play and 1871 are examples of how we are adopting new growth models to innovate faster than consumers and markets are changing,
"By partnering with these organisations and combining Tyson Foods' resources, capabilities and team members with the energy and innovation coming out of Silicon Valley and Chicago, we can have a positive impact on the industry and the food system."
Plug and Play is based in the Silicon Valley. Its chief revenue officer Michael Olmstead said: "Working with Tyson Foods means that we can create greater collaboration opportunities for food with an emphasis around solutions that have a positive impact on our food system."
1871 is based in Chicago. CEO Howard Tullman said: "We look forward to working with Tyson Foods to foster greater innovation within Chicago's entrepreneurial ecosystem. This partnership speaks highly to its ongoing commitment to drive real growth and encourage new thinking."
Tyson Foods already has an in-house investment arm, Tyson Ventures, that backs food industry start-ups.
In-depth analysis from just-food: How is Big Food using accelerators and incubators?