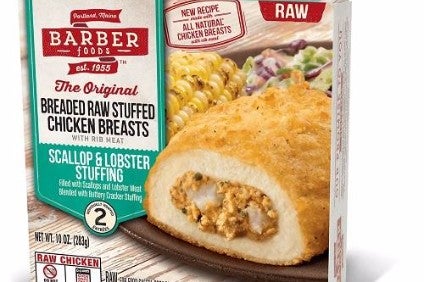 Tyson Foods, the US-based meat giant, has moved to buy local convenience food group AdvancePierre Foods Holdings in a deal worth US$4.2bn.
The companies have signed a "definitive merger agreement", with AdvancePierre's largest investor, funds affiliated to private-equity firm Oaktree Capital Management, to tender their 42% stake in the business.
AdvancePierre, which Oaktree floated last year, manufacturers products including sandwiches, burgers and entrées for retailers and foodservice customers, including the Barber Foods range of chicken items.
In 2016, AdvancePierre generated a net income of $136.3m and net sales of $1.57bn in 2016.
Tom Hayes, Tyson's president and CEO, said the company's move for AdvancePierre "aligns with our strategic intent to sustainably feed the world with the fastest growing portfolio of protein packed brands".
He said: "We believe that AdvancePierre and Tyson are a natural strategic fit and together will accelerate growth for customers by delivering on-trend, high-quality products consumers love."
The deal was announced just hours after Tyson said it was looking to offload a clutch of its own, non-protein businesses.
Hayes added: "We are always prudently evaluating opportunities to leverage our strengths to drive future growth, whether by divesting non-core, non-protein focused assets – as announced yesterday – or by acquiring companies like AdvancePierre that enhance our capabilities in growing categories."
Tyson believes the acquisition of AdvancePierre would "further" its "leadership" in the market for prepared foods. The AdvancePierre portfolio gives the meat group a range of products it said would "extend Tyson's core strength into the fast-growing convenience and retail perimeter with solutions that span all-day parts".
Chris Sliva, the AdvancePierre president and CEO who only joined the business in November, said the company "couldn't be more delighted to join Tyson".
Sliva added: By combining our complementary, market-leading portfolios, both companies will realise greater opportunities. This combination will allow AdvancePierre to accelerate its growth and broaden its distribution network by leveraging Tyson's existing distribution infrastructure and go-to-market capabilities."
The $4.2bn value of the deal comprises $3.2bn in equity value plus the assumption of $1.1bn of AdvancePierre's debt.
Tyson said the acquisition, when finalised, "is expected to be immediately accretive" to its earnings per share on a GAAP and cash basis, excluding one-time costs.
The company said it expects to see "significant cost and revenue synergies". It forecast cost savings of around $200m, which it said would be fully realized within three years, through consolidating manufacturing and distribution, as well as tackling overheads and benefiting from efficiencies in procurement. Tyson said it also sees the opportunity to use raw materials from its fresh meats division "to drive growth and efficiency".