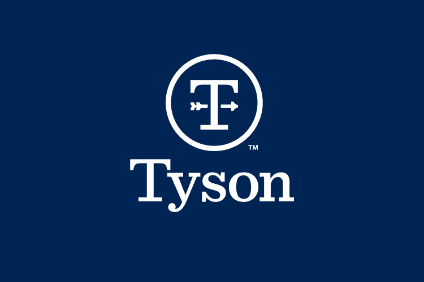 Tyson Foods has announced all of its chicken products sold under its namesake brand in US retail stores will be made without the use of antibiotics.
The country's largest poultry processor said all Tyson-branded chicken lines on sale from June will contain chicken with "no antibiotics ever".
Speaking at the Consumer Analyst Group of New York investor conference in Florida, Tyson said it was meeting rising interest from consumers in antibiotic-free meat.
"To meet growing demand, in June of this year, the entire Tyson brand at retail will be chicken raised with no antibiotics ever – no preservatives, no added hormones, no steroids. This means that Tyson will feed more people with no antibiotics ever chicken than any other company in the world. This a big change with an impact that only Tyson can deliver," Sally Grimes, the president of Tyson's North American retail business, said.
With demand for antibiotic-free meat in the US increasing, a number of the country's processors have announced moves to cut their use of the drugs in their supply chains. In April 2015, Tyson announced a target of eliminating the use of human antibiotics in its US broiler chicken flock by the end of September this year.
Noel White, Tyson's chief operations officer, told the CAGNY conference the company was "ahead of schedule" on that target. White underlined only chicken lines sold at retail under the Tyson brand would be antibiotic-free; the processor is still using antibiotics in its supply chain. "If birds do get sick, we do treat them. It's a very small number. It's the reason that you haven't heard us say everything will be 100% antibiotics-free. All the Tyson-branded product will be but we will continue down the path towards total antibiotics-free over the next 12 months or so," he said.
Last week, in an interview with just-food, Mike Cockrell, the CFO of Tyson rival Sanderson Farms discussed the company's use of antibiotics in its supply chain and why the company has not felt the need to make similar moves despite the growth in demand for antibiotic-free meat in the US.