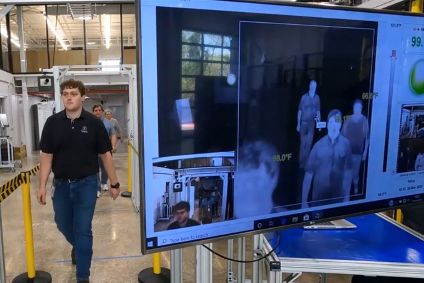 US meat giant Tyson Foods has announced that it is to re-open its Logansport, Indiana, plant next week despite local media reports suggesting nearly 900 workers there have contracted the Covid-19 virus.
In a statement sent to just-food, Tyson said it plans to resume "limited production" at the facility following a plant tour with local health and government officials, a union representative, and medical professionals.
The pork processing facility temporarily halted operations on 25 April.
Tyson said it is working with local health officials on verification of test results and will communicate with employees prior to the restart date, while following guidance on safely returning them to work.
Todd Neff, senior vice president, pork, at the company, said: "We've taken additional precautions to reassure team members that they are returning to a safe work environment and have made additional changes to continue supporting them during this global health crisis.
"While the facility was idled, we added more work station barriers, installed more hand sanitiser dispensers, and did additional deep cleaning and sanitation. We're also now screening employees for additional symptoms and designating monitors to help enforce social distancing."
Dr. Dori Ditty, health officer of Cass County Health Department, said: "Tyson Fresh Meats has worked well with local community leaders to make sure its re-opening plan is safe.
"We toured the plant and feel the additional measures implemented will allow employees to work safely, while continuing to follow CDC guidelines and recommendations. We'll continue to closely monitor the situation to ensure the safety of employees."
The company said that Logansport will be the first of several Tyson plants to receive a mobile health clinic which will be able to offer tests for Covid-19.
Meanwhile, Tyson has doubled its bonus for employees at the plant with bonus eligibility dependent on attendance.