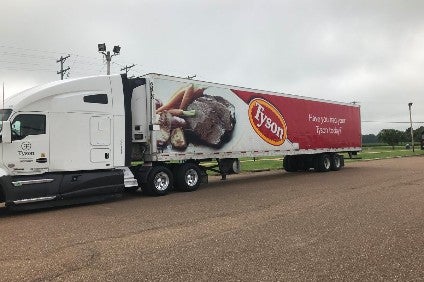 US food heavyweight Tyson Foods has entered into an agreement to sell its Sara Lee Frozen Bakery and Van's businesses to private-equity firm Kohlberg & Company.
The chicken giant said it wants to focus on protein; Sara Lee Frozen Bakery specialises in desserts while Van's make products including waffles, cereals, snack bars and crackers.
The sale, for an undisclosed amount, includes the Chef Pierre, Bistro Collection and Van's brands, and a licence to use the Sara Lee brand in certain channels.
The deal also includes the sale of the company's prepared foods facilities in Tarboro, North Carolina and Traverse City, Michigan, as well as a sales office in Canada.
Tyson said 1,160 employees at the two facilities and sales office are expected to keep their positions with the new company.
Sally Grimes, group president for prepared foods at Tyson, said: "These are great assets with outstanding team members; however, we're focused on expanding Tyson Foods' leadership position in protein.
"We believe these brands and facilities will do well as part of Kohlberg, which has extensive experience buying and growing businesses."
New York State-based Kohlberg has brought in CJ Fraleigh, who will join as executive chairman of the new business when the deal completes. Fraleigh, a long-time consumer products executive with more than 30 years' experience, previously served as CEO of the former Sara Lee Corp.'s North American operations.
Fraleigh said: "With established and iconic brands, including Sara Lee, Chef Pierre, Bistro Collection, and Van's, this business is well-positioned to continue its historical growth trajectory."
Seth Hollander, a partner of Kohlberg, said: "Kohlberg's partnership with CJ, along with our depth of experience with food investments, creates an excellent opportunity to drive growth and value creation for all stakeholders."
In recent months Tyson has been steadily disposing of its non-protein businesses. In March it announced it was selling its Mexican-style food business Circle Foods to Japan's Ajinomoto and exploring the sale of its pizza crust business TNT Crust. And in April it emerged that Ireland's Kerry Group had bought Tyson's Kettle Collections brand.