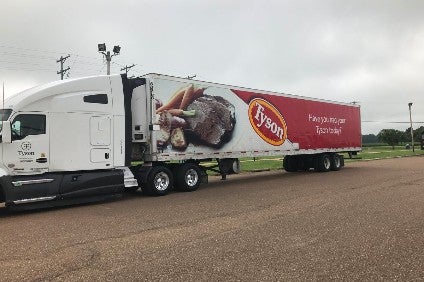 US meat giant Tyson Foods has increased its stake in Beyond Meat, a vegan business which specialises in plant-based meat substitute products.
Arkansas-based Tyson, one of the world's largest food companies, said in a statement that it had made an additional investment in Los Angeles business Beyond Meat through its venture capital fund.
Tyson already had a 5% stake in the Los Angeles-based business – an investment widely seen as an attempt to tap into the growing demand for alternative sources of protein.
In the statement outlining its additional investment, it said: "The company chose to participate in Beyond Meat's most recent fundraising initiative, which is designed to generate additional capital to help the business continue to expand its product portfolio and distribution."
While the terms are not being disclosed, Tyson Foods' latest investment "slightly increases" its ownership stake in Beyond Meat from the 5% established a year ago.
Justin Whitmore, executive vice president corporate strategy and chief sustainability officer of Tyson Foods, said: "Global demand for all protein remains high and we're passionate about meeting that demand sustainably,
"Our investment in Beyond Meat provides another fantastic alternative for consumers as we strive to sustainably feed the world.
"This investment reinforces our focus on protein and enables us to support Beyond Meat's efforts to produce new, leading edge products."
Beyond Meat said the latest fundraising round, which also includes the support of venture capital fund Cleveland Avenue, will be used to expand production, fund the company's R&D commitment, and expand sales and distribution.
The company sells plant-based burger patties, heat-and-eat meals and non-GMO soy and pea protein frozen foods through US grocery chains such as Whole Foods Market and Safeway.
It has been strongly linked with a move into the UK market early next year.
Tyson's venture capital fund was launched in December 2016 and is focused on investing in promising entrepreneurial food businesses that are pioneering new products or technology.
The company is a meat processor but also has a large portfolio of brands including Jimmy Dean, Hillshire Farm, Ball Park and State Fair.