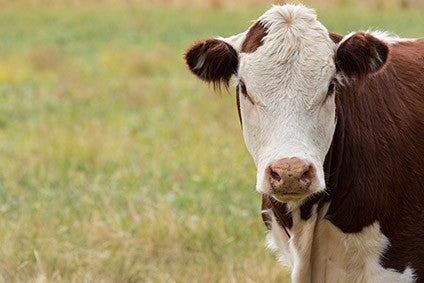 Tyson Foods , one of the world's largest meat processors, is setting up a "coalition" for the industry to work together on environmental and societal issues.
The US-based meat giant, which recently entered the alternative-meat category with the launch of its Raised & Rooted plant protein brand, has today (21 January) announced the creation of the Coalition for Global Protein, to be launched in conjunction with yet unnamed multiple "stakeholders".
The coalition will seek to increase awareness about the challenges of feeding a growing global population "with more varied and sustainable protein options". It will "identify new and creative solutions; and activate those solutions through pilot programmes", according to a statement, which added: "Potential focus areas the Coalition could address include reducing food loss and waste, increasing access to protein and safeguarding ecosystems."
New York-listed Tyson said it plans to engage with "leaders" from the global protein industry, academics, non-governmental organisations and financial institutions at Davos, led by Dr. Lawrence Haddad, the executive director of the Global Alliance for Improved Nutrition, a Geneva-based independent non-profit foundation.
Dr. Haddad said: "Efforts to make the production of high-protein foods more sustainable must continue. These foods, many from animal sources, are vital for the healthy growth of young children, especially those who already have poor quality diets. So, it is vital that their production can be undertaken in a way that respects planetary environmental boundaries."
Noel White, the chief executive of Arkansas-based Tyson, added: "We want to help ensure the responsible production of affordable, nutritious food for generations to come. We're introducing this Coalition because we know that we cannot achieve this alone. Collective commitment and immediate action are needed to deliver the greatest impact on the future of sustainable food production."
When contacted by just-food, a Tyson spokesperson said the meat processor is sill working on the coalition line-up.