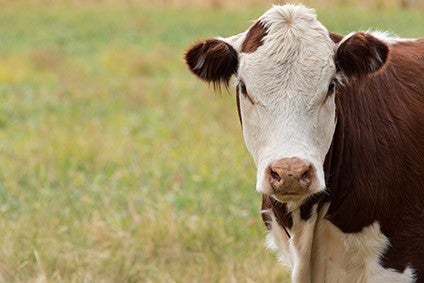 Beef processors including Tyson Foods and JBS have been hit with a lawsuit alleging they violated US anti-trust laws.
The Ranchers Cattlemen Action Legal Fund United Stockgrowers of America claims Tyson, JBS, Cargill and National Beef Packing Co. have colluded on prices since January 2015.
R-CALF, which filed the suit alongside four cattle-feeding ranches, argues the processors wanted to push down the prices of cattle raised specifically for beef production.
The lawsuit claims the processors moved to depress prices by, for example, closing slaughterhouses or importing cattle from overseas at a loss. The suit claimed since January 2015 the prices "have been artificially depressed by an average of 7.9%".
Tyson told just-food the case was "baseless". The company said: "As with similar lawsuits concerning chicken and pork, there's simply no merit to the allegations that Tyson colluded with competitors. This complaint is nothing more than another transparent and opportunistic attempt by attorneys to make money for themselves at the expense of consumers.
"We welcome competition, which makes us a better company, enhances the quality of our products and provides more choices at greater value to our customers. We depend on thousands of independent cattle, pig and chicken farmers and ranchers as a vital part of our supply chain. Contrary to the assertions in this lawsuit, Tyson wants its suppliers to succeed."
Officials at JBS, the Brazil-based meat giant, could not be reached for comment at the time of writing.
In a statement, Cargill said: "For many years, Cargill has served as a trusted partner to American cattle ranchers, committed to supporting their family farms and livelihoods. We believe the claims lack merit, and we are confident in our efforts to maintain market integrity and conduct ethical business."
Meanwhile, Brazil-based Marfrig, which now owns National Beef, said: "Marfrig has not been officially notified so do not comment."