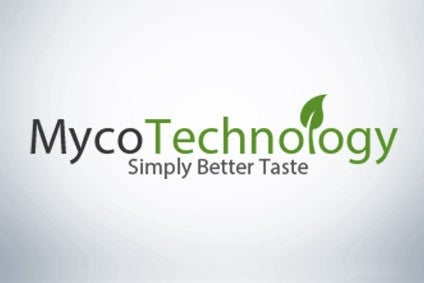 The venture capital arms of Tyson Foods and Kellogg have once again contributed to a financing round for MycoTechnology, which produces ingredients for food and beverage products using mushrooms as a base.
The US$39m Series D round for the Colorado-headquartered business also featured the first investment in the company by both Greenleaf Foods, the plant-based business of Maple Leaf Foods, and Rich Products Ventures, the venture arm of privately-owned US food giant Rich Products Corp.
Agri-food giants Bunge – through its Bunge Ventures unit – and Continental Grain also participated, alongside backing from investment funds including S2G Ventures and Seventure Partners, a French venture-capital firm.
Founded in 2013, MycoTechnology received $30m in a Series C round last year from a group of investors, including Tyson Ventures, the in-house VC arm of meat giant Tyson, and Kellogg's in-house fund Eighteen94 Capital. That investment built on another $35m the company got in 2017, in which Eighteen94 Capital took part, along with some of the investors in the latest funding.
In a statement today (11 June), MycoTechnology said it will use the new capital to help with the development of new products along the lines of the company's philosophy of reducing sugar, salt and fat in its content.
The company produces a Shiitake mushroom fermented protein called PureTaste, and also what the firm calls its flagship product, ClearTaste, an "organic bitter blocker and flavour clarifier".
Chief executive Alan Hahn said: "We create products that solve the biggest challenges in the food industry, like creating great tasting products without excessive sugar, salt, or fat a,nd doing so in a more sustainable way. I believe this is what attracted our investors to look closely at our company, and when they saw the many ways that mushroom fermentation can truly transform the food industry for the better, they decided to invest, even during challenging times."
He continued: "With many game-changing products currently under development, the funds will help prepare for new product introductions that truly have the potential to change the food industry landscape and bring never-before-seen ingredients to the market."
Erin VanLanduit, a managing director of Tyson Ventures shared those views.
"We have been impressed with their novel approach to ingredient creation through mushroom fermentation from the beginning," VanLanduit said. "Tyson is focused on ensuring the growing global demand for accessible, sustainable protein is met; we need partners like them, innovating with that same eye towards the future."
See: Big Food's stake in the future – in-house, venture-capital funds