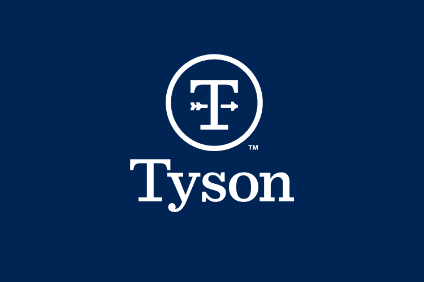 US meat giant Tyson Foods is reportedly a potential buyer for Thai and European assets of Brazilian peer BRF.
News agency Bloomberg is reporting Tyson is among the five firms still in the running for Asian and European chicken plants owned by BRF, citing as its source unnamed people with direct knowledge of the matter.
Neither Tyson nor BRF would respond to requests for comment from Bloomberg.
In June, BRF announced plans to sell units in Europe, Thailand and Argentina.
It is planning to sell its Thai poultry processor Golden Foods Siam as part of the package with binding offers due in by the middle of next month.
The Brazilian meat giant is hoping to raise US$790m in total through its divestment plan. It intends to use the money to pay down debts.
Blommberg reports that BRF has now received non-binding offers from eight companies, five of which were chosen to remain in the process. These it understands to include Arkansas-based Tyson.
In August, the list of interested companies was said to include Thailand's Charoen Pokphand Foods, China's Cofco Corp. and BRF's Brazilian rival JBS.
Tyson's recent takeover deals include an August agreement to buy chicken products business Keystone Foods, which has operations in the US and Asia, for $2.4bn from Brazil's Marfrig Global Foods.
Earlier this month, it said it was looking to grow through international acquisitions.