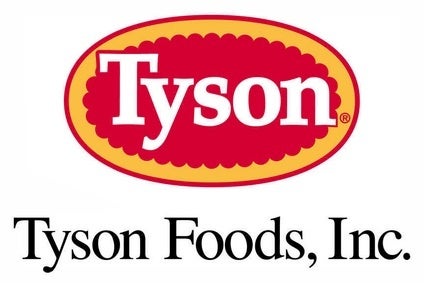 Tyson Foods has been ordered to pay out more than US$530,000 over a waste incident last May said to have resulted in the death of tens of thousands of fish.
Missouri attorney general Chris Koster said last May the Tyson facility at Monett discharged waste water "containing a highly acidic animal feed supplement" into the city's sewer system.
"The discharge caused the city's biological wastewater treatment system to fail, and contaminated water containing a high level of ammonia flowed into Clear Creek, causing at least 100,000 fish to die," a statement on Koster's website read.
In a settlement agreement, Tyson has agreed to pay the state of Missouri $162,898 for natural resource damages; $110,000 in civil penalties; reimbursement costs to the Missouri Department of Natural Resources more than $11,000; and reimbursement costs to the Missouri Department of Conservation more than $36,000.
In addition, Tyson will pay to replace a bridge over Clear Creek.
"We deeply regret the incident in Clear Creek, near Monett, Missouri, this past May. We've worked diligently and cooperatively with state and other authorities to make things right, including entering into a settlement agreement with the state. Tyson Foods' core values include serving as stewards of the environment – in Missouri and every community where we operate – and we take that obligation seriously," a spokesperson told just-food.