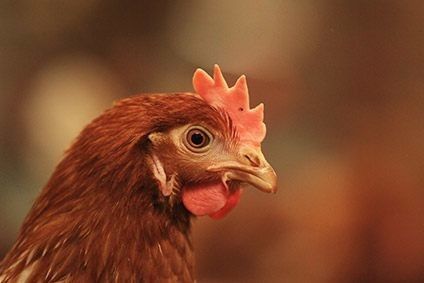 A number of the largest poultry processors in the US, including Tyson Foods, Sanderson Farms and Pilgrim's Pride, have been named in a lawsuit alleging companies fixed prices.
The suit, filed at a US District Court in Illinois by New York-based distributor Maplevale Farms, claims the 14 businesses, which also include Perdue Farms, Foster Farms and Mountaire Farms, "conspired and combined to fix, raise, maintain, and stabilize the price of broilers" from as early as January 2008.
Maplevale Farms argues the processors shared "competitively-sensitive data" and destroyed broiler breeder hens and therefore sought to increase the price of broilers sold at retail.
It is alleged the defendants cut production in a co-ordinated fashion in two waves – once in 2008 and then over 2011 and 2012. The suit says the cuts meant there has been "a nearly 50% increase in broiler wholesale prices since 2008 despite, it claims, input costs falling by "roughly 20% to 23% over the same time period".
The suit also alleges the processors electronically transferred "vast amounts of production data" to Agri Stats, which is also named as a defendant. The plaintiffs argue the data is "supposedly anonymous" but "in fact provides defendant producers with sufficient detail to determine with reasonable accuracy producer-level data on production, cost, and general efficiencies".
The suit adds: "This permits the defendants to share, on a weekly and/or monthly basis, their confidential production and pricing information, including forward-looking production information, which is easily forecasted on broiler breeder flock data that is reported and shared."
A second, class-action suit emerged on Friday echoing the allegations.
In a statement to just-food, Tyson said: "We dispute the claims made in these complaints and will defend ourselves in court."
Sanderson Farms CFO and treasurer Mike Cockrell said: "Sanderson Farms is on record stating that we will vigorously defend the suit and will issue no additional statements while this litigation is pending."
Perdue Farms said it "cannot comment on pending litigation".
Fosters Farms and Pilgrim's Pride had not responded to a request for comment at the time of publication.