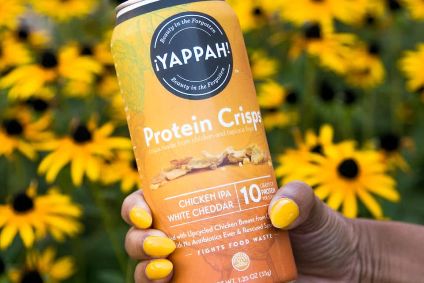 US meat giant Tyson Foods has scrapped its Yappah brand but said that food waste is still a focus for the company.
Launched in mid-2018, meat snack brand Yappah's first line was Protein Crisps. Tyson used "upcycled" chicken breast trim and combined it with rescued vegetable puree or spent grain from Molson Coors' beer brewing to create variations of the product.
It was seen as one of the first brands launched by a major food manufacturer to take advantage of ingredients that would otherwise be discarded.
But now Tyson has said Yappah is to be discontinued.
A spokesperson told just-food: "Yappah was part of our disruptive innovation model. We have decided not to move forward with it at this time for a variety of reasons, including overall viability. Food waste is still a focus for us."
At launch Tyson said Yappah was inspired by a tradition in the South American Andes called 'yapa', which refers to the "little something extra a merchant gives to a valued customer so that nothing gets wasted".
They were available online from Tyson and Amazon after a test run in a Chicago supermarket last year.
Read just-food's analysis – The edible upcycling opportunity