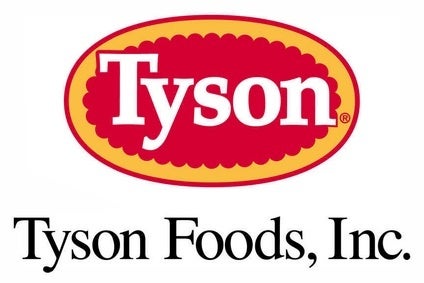 US meat group Tyson Foods has decided to switch production at a domestic site from serving foodservice suppliers to supplying retailers.
Tyson said the plant in Vienna, Georgia, would produce fresh, tray-pack chicken for regional retailers. The changes are underway and are expected to be completed by the middle of the year.
"This project will improve the plant's product mix and make it even more cost competitive," Noel White, president of Tyson's poultry arm, said.
A spokesperson said Tyson was still seeing "strong" demand in the foodservice sector. "There's still strong demand in foodservice chicken and increased demand from retailers for fresh tray-pack chicken. We've shifted production of some products to other plants to allow us to expand the Vienna plant and meet the growing demand of our customers."
The US$110m project will create over 500 jobs, Tyson added.