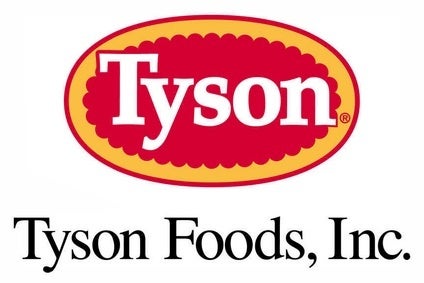 Tyson Foods is to shut a poultry plant – and reduce production at a second site – in the US state of Georgia in a bid to improve efficiency.
The facility in Buena Vista will close at in May. Production at the factory in Dawson will be scaled back from 10 April with the end of the third shift at the site.
The company said the moves would affect around 190 staff at Buena Vista and about 70 at Dawson.
"Our business needs have changed in southern Georgia, so after a great deal of consideration, we've decided to take these steps in order to best serve our customers," Noel White, president of Tyson's poultry operations, said.
In January, Tyson announced plans to expand a third poultry plant in Georgia, in the city of Vienna. The site will switch from supplying foodservice to retail customers. The US$110m project will create over 500 jobs, Tyson said at the time.