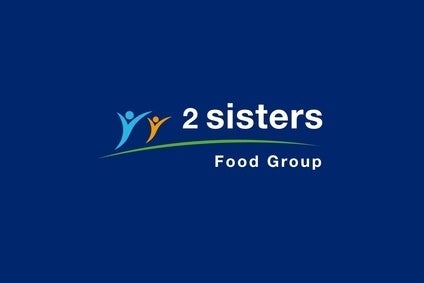 2 Sisters Food Group has remained silent on a report it has asked a number of banks for suggestions on how to strengthen the UK company's balance sheet.
The company, which took on significant debt to fund the acquisition of Northern Foods in 2011, aims to refinance debt of around GBP700m (US$1.18bn) which matures in 2018, Sky News reported today (15 May).
The move reportedly aims to put 2 Sisters on a longer term financial footing.
In its most recent quarterly update, 2 Sisters booked mounting losses despite higher sales as higher costs and impairment charges linked to facility closures hit the bottom line.
According to Sky News, the food group has asked approximately six lenders – including Barclays, Goldman Sachs, HSBC and JP Morgan – to present ideas for overhauling the company's balance sheet.
A spokesperson for the company declined to comment on "City speculation".
Earlier this week, Sky News also reported 2 Sisters had been approached by Burton's Biscuit Co. about one of the businesses it attained when it acquired Northern, Fox's Biscuits.
Initial discussions over a possible combination of Burton's and Fox's have been held, the report said.