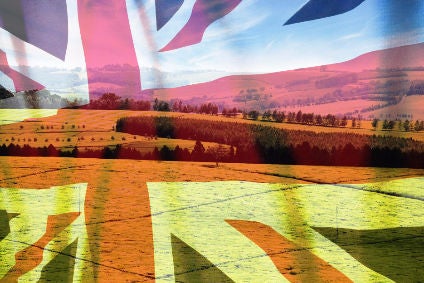 A body set up to advise on the impact of future UK trade deals on the agri-food sector is to be made permanent, the country's government has announced.
The UK's Trade and Agriculture Commission, formed earlier this year under a six-month remit, is to be put on "a full statutory footing", government ministers said yesterday (1 November).
The Commission will report to the UK Parliament on the impact of each prospective trade agreement on the agri-food sector.
Concerns about the impact on UK farming and on food standards had been raised by sections of the country's agriculture sector and by campaigners, with a trade deal with the US a particular point of debate.
Last month, UK Members of Parliament voted against an amendment to the country's new Agriculture Bill that would have required trade deals to meet the country's animal welfare and food-safety standards.
In an article in UK newspaper The Mail on Sunday yesterday, Liz Truss, the country's International Trade Scretary and George Eustice, its Environment, Food and Rural Affairs Secretary, said the change to the status of the Trade and Agriculture Commission "will be made a statutory body which will give independent advice on trade deals as they go through Parliament".
UK farming body The National Farmers' Union (NFU) welcomed the decision. Minette Batters, the NFU's president, said: "This significant commitment to primary legislation on food standards, both in the Agriculture Bill and Trade Bill, is exactly what we have been calling for. It is a landmark moment for the people of the UK, for our countryside and the future of the food on our plates."
In the article, Truss and Eustice also wrote the Government would not allow imports from the US of chlorine-washed chicken or hormone-fed beef, products that had become of the centre of discussions around food standards and the UK's future trade policy post-Brexit.
"Chlorinated chicken and hormone-injected beef are already banned in the UK and we will not negotiate to remove that ban in a trade deal," they wrote.
The Commission is headed by Tim Smith, the ex-Tesco executive and former head of the UK's Food Standards Agency.
Alongside Smith on the Commission sit Andrew Opie, director of food and sustainability at retailers' body The British Retail Consortium and Ian Wright, chief executive of UK food-manufacturing group The Food and Drink Federation.
Wright said: "The news that the Trade and Agriculture Commission is to have a permanent role is very welcome. The Commission has already shown its capacity to bring laser-like focus to the debate on food standards and trade. However, it is important that the whole food supply chain is engaged in the scrutiny of the UK's future trade policy. Farmers represent one part of the food supply chain, but it is important that its other voices – manufacturing, retail and hospitality – are equally represented and heard."