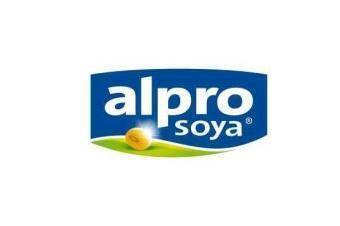 Consumer awareness of plant-based foods in the UK is catching European levels but more work is needed to grow sales, Alpro has admitted as it launches its latest marketing push.
Rachel Cranston, senior brand manager for Alpro in the UK, said shoppers in the country were showing more interest in the category, although companies in the sector needed to work to educate consumers.
"This is a relatively new category. Free-from is not new but getting into more mainstream options and choices is new. In the UK, we are quite set in how we eat and how we eat from a dairy and animal-based perspective is core to our whole culture. We use a lot of the products as a comforter and a social way," Cranston said.
"We might be lagging behind but as we continue to raise awareness we hope that that would change. We are seeing that change starting to happen now. We are catching up with the rest of Europe."
Speaking at the Food & Drink Trends & Innovation conference in London last week, Cranston admitted UK consumers "don't really get" the concept of plant-based foods as outlined by those in industry.
"Their mindset tends to still be more in that it is dairy-free. It's as though they only do it because they have to and they see choosing a plant-based option as almost divorcing themselves from dairy," she said. "We don't see it as that. We see it as an extra choice in the market. From a category perspective, that is something we need to continue to educate on. In Europe, people have grasped the concept that it is an exciting alternative and choice."
Alpro is launching a pan-European marketing campaign to try to encourage consumers to choose Alpro Big Pot soya as an alternative to yoghurt for breakfast.
Cranston said the plant-based category was growing by about 9% across Europe. Alpro, she said, is "enjoying double-digit growth".