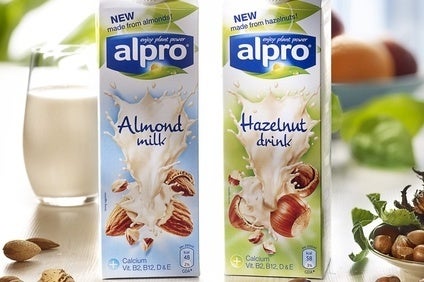 WhiteWave Foods owned Alpro has revealed a GBP30m (U$50m) investment into increasing capacity at its sites in the UK.
The firm said the investment was with the "aim of continuing growth, following increasing sales of drinks and plant based alternatives to yoghurt".
GBP18.5m is being invested at its Kettering site in the UK which will see 30 jobs created initially. The plant will focus on the production of the almond and hazelnut drinks and potentially coconut, rice and oat drinks in the future. This will double the output of the site from 75 million litres per year to about 150 million litres.
GBP12.2m has already been invested in the Wevelgem site in Belgium which saw the installation of two new production lines and the recruitment of 10 staff. Alpro said "further investments are planned in order to increase the output of the Wevelgem site from 150,000 tonnes to over 200,000 tonnes".