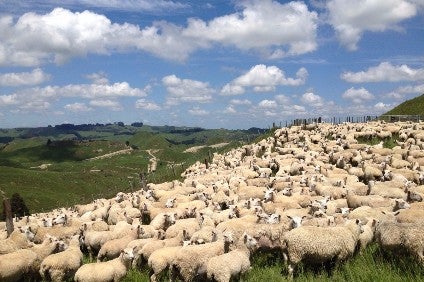 The UK government confirmed it has reached an understanding with the European Union (EU) over dividing World Trade Organisation (WTO) farm produce quotas post-Brexit.
Trade secretary Liam Fox told Bloomberg Television that agreement has been reached, confirming an earlier Financial Times report.
When the UK leaves the EU it will need to separate out its share of the EU's overall quotas of farm produce that can be imported from countries such as New Zealand and Australia.
The FT reported that Britain and the EU had agreed to ask the other EU members of the WTO to maintain the current levels of quotas after Brexit, which means dividing the quotas according to where the goods are consumed.
The UK's share of EU imports from other WTO countries at preferential tariffs varies at present according to products – it consumes a greater share of New Zealand lamb than other EU countries, for example.
But for things to remain as they are at present, EU WTO members will need to back the UK-EU agreement.
The FT report quotes a letter sent from the EU and UK negotiators to the other 27 Governments stating: "The EU and the UK intend to maintain the existing levels of market access available to other WTO members."
Speaking on the fringes of the Conservative Party conference in Manchester, trade secretary Fox said: "We have come to an agreement on the methodology of splitting EU quotas as we move forward.
"It is a good step forward.
"As we leave the EU we have to agree methods of dividing up the amount of quotas that Britain should take from EU agreements and we've agreed on methodologies."
The WTO quotas negotiation is separate to the main Brexit talks between the UK and the EU.