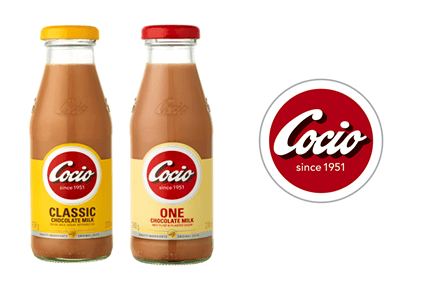 Arla has launched its chocolate milk drink Cocio in the UK.
The Danish drink – with three ingredients, cocoa, sugar and milk – is available in two forms: Cocio Classic or Cocio One. It contains 1% fat and 1% added sugar and is 130 calories a bottle.
Arla bought the remaining 50% share of Cocio in 2008. Cocio produces iced coffee and chocolate milk products for Arla including Matilde Cafe, Pucko and Cafe Mat brands.
The Cocio range will be available nationwide from June 2014, priced at GBP1.39 for 270ml.
In April last year, Arla launched Wing-Co flavoured dairy drink in the UK which contained 40% more protein than other chocolate drinks the firm claimed.