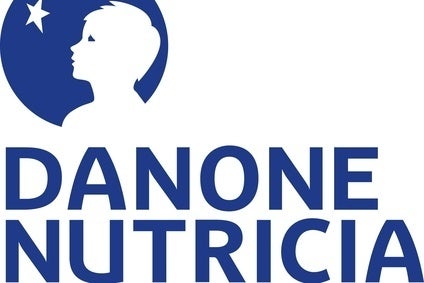 UK campaign group Baby Milk Action has slammed the advertising watchdog's decision not to uphold a complaint against Danone Nutricia Early Life Nutrition for an ad campaign which it alleges misleads customers.
The six-month campaign for Aptamil with Pronutra+ Follow on Milk involved four adverts that highlighted the product's nutritional and health benefits but only one referred to the product as follow-on formula as opposed to infant formula.
A complaint was filed with the UK's Advertising Standards Authority after it was felt the campaign "confused infant formula and follow on formula" and "misleadingly implied the product had the benefits of breastmilk", the watchdog said.
However, the ASA ruled in favour of Danone. "We considered the claims were likely to be interpreted to mean that Aptamil Pronutra+ Follow On milk contained some of the same substances as breast milk but did not go so far as to imply that the product provided exactly the same benefits as breast milk," the ASA said.
Nevertheless, BMA argued the ASA's comments meant the "advertisement should have been found to be misleading".
"The ruling acknowledges that Danone's advertisements were promoting the Aptamil brand name as some of them only referred to follow-on formula in a footnote and a pack shot – it is illegal to promote infant formula in the UK. However, as one advertisement in one particular publication did refer to follow-on formula in copy text, the ASA used this to excuse the acknowledged shortcomings with the others, arguing they would be read as a sequence," a spokesperson for BMA said.
"The ASA claims to ensure advertising is legal, but these advertisements clearly violate the Infant Formula and Follow-on Formula Regulations (2007) when you look to the Guidance Notes on how to interpret the Regulations," he added.
A spokesperson for Danone told just-food: "Throughout the four-page ad we make clear the product being advertised is follow-on formula, which is suitable for infants from six months. On the first page, follow-on milk is explicitly mentioned and on each subsequent page there is a pack shot showing the product.
"The nutritional claims featured in the ad are legally permitted; the copy is clear that breast feeding is best for babies and does not claim that follow-on formula has the same benefits as breastfeeding."
BMA has said it is now trying to take the matter further through the UK parliament.
Last week Danone had its wrist slapped over an ad the ASA ruled implied a child's health could be affected if its Growing Up Milk was not consumed.