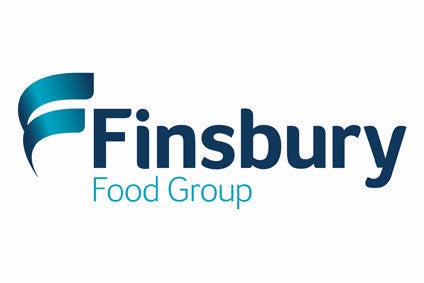 UK cake and bread maker Finsbury Food Group has reported higher annual sales and profits.
Adjusted profit before tax increased 40.8% to GBP16m (US$20.8m). Finsbury booked gross profit of GBP102.6m – up 30% on the GBP78.9m for the 2015 financial year.
Group revenue increased by 24.8% to GBP319.7m for the 53 weeks to 2 July, while revenue for the 52-week period was GBP313.5m – an increase of 22.4% compared to GBP256.2m in the 2015 financial year and up GBP12.8m, or 5% on a like-for-like basis.
Finsbury said net debt of GBP19.7m "equates to 0.8 times EBITDA of the group", which is "well within the long-term banking facility of GBP51m available to support current and future growth plans".
The group's results underlined is upbeat pre-close trading statement released in July.
Group CEO John Duffy said: "If 2015 was all about transformation for the group, then 2016 has been about delivering on our growth strategy and moving even closer to our vision of building the leading speciality bakery group in the UK focused on quality products."
Duffy said: "There has been significant top and bottom line growth, as a result of considerable efforts across the whole company."
Duffy said Finsbury's integration of its acquisition in 2014 of the UK bakery firm Fletchers and its 2015 acquisition of foodservice supplier Johnstone's "has been one of our priorities, and we continue to invest across all aspects of the business, diversifying into new channels and widening our customer base, to deliver a stronger platform for future growth and ensure our long term competitiveness".
Looking ahead, Duffy said "our strongly-performing businesses and a robust balance sheet positions us well to both take advantage of growth opportunities and mitigate challenges ahead". He said the group remained "as dedicated and focused as ever, and I remain confident that the patient, unwavering strategy adopted will reap benefits for the business in the years ahead".
Finsbury said "record capital investment" of GBP12.1m had been made to "to ensure long term competitiveness".
In addition to the implementation of a new group-wide IT business system, Finsbury said strategic moves ahead included the launch of a new range of cakes. The group's foodservice channel now represents 21.2% of total UK bakery sales compared to 14% in 2015, with sic out of eight sites now supplying into this channel.
Finsbury said there has been "investment in exciting new innovation for muffins and doughnuts and investment in hot cross bun capacity and innovation led to a record number of hot cross buns produced for Easter".