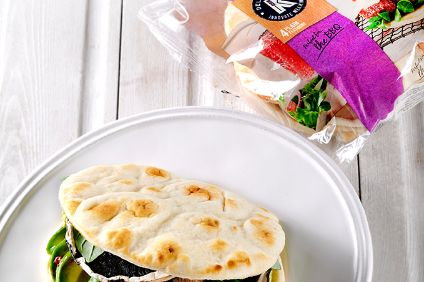 Signature Flatbreads, the UK bakery business, has revealed that it has taken on 50 extra staff so far this year and added two new production lines at its factory in Dunstable in south east England.
The business, which supplies flatbreads such as tortilla wraps, pitta and naan bread to UK major retailers and foodservice operators as well as to 30 countries around the world, suggested its investment is sending "a message of stability amidst the uncertainty of Brexit", the UK's departure from the European Union.
Some 65% of staff at the Dunstable site are non-British EU citizens.
Signature said its new production lines are a result of new business landed by the company and growth in international markets such as India.
Zizou Benchaoui, the company's joint managing director, said: "Manufacturing top quality products is essential to our success so we believe this significant and on-going investment is a clear signal to the industry of our confidence as a business, as well as to our staff recognising their importance. We want to reassure our employees that we will be providing security during this uncertain time.
"The addition of our two new lines will enable us to keep up with the growing global demand for our flatbreads, whilst also offering employment opportunities to a considerable number of new workers."
Signature Flatbreads was formed when Swiss-Irish bakery group ARYZTA spun out its flatbread operation into a joint venture with UK-based Signature International Foods in January 2015.
Signature bought out Aryzta's 50% stake in the business in March last year.