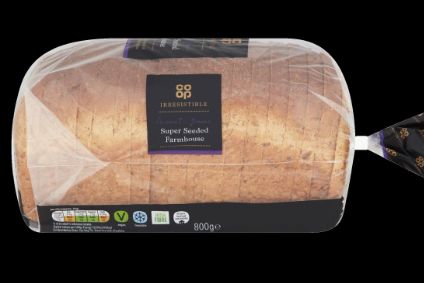 UK bakers Warburtons and Jacksons have signed a deal to supply bread to retailer The Co-op for its own-label range.
The arrangement is for William Jackson Food Group-owned Jacksons, based in Hull in north east England, to bake the bread, which will then be delivered to The Co-op's stores across the UK through Warburtons' logistics and distribution network.
The Co-op was in need of a new supplier and distributor for its bread after previous partner, Associated British Foods (ABF)'s Allied Bakeries unit, announced last July it would not be renewing the contract, describing it as a "challenging account" in terms of cost to serve with deliveries to thousands of stores widespread across the UK.
That contract ended this month and the new Warburtons/Jacksons deal comes into effect immediately.
The move sees Jacksons baking 14 products including a new 800g toastie loaf, Co-op's Honest Value range and a white & bran loaf.
Owen Elliott, chief operating officer of Jacksons, said: "The William Jackson Food Group has a long history with Co-op and is closely aligned in terms of quality and values - it's great to be able to build on this relationship even further.
"A huge amount of work has gone into developing recipes for the new Co-op loaves, getting the factory ready for the additional business and setting up a logistics model to work with Warburtons."
Colin Bebbington, sales director at Warburtons, based in Bolton in north west England, said: "This partnership with Co-op will maximise our industry-leading distribution network to deliver freshly baked bakery products to its stores across the country."
Co-op's director of chilled food and bakery, Sinead Bell, said: "As a co-operative, collaboration is a corner-stone of approach and by working together we have been able to innovate and explore new ways to provide access to every day family essentials in our local communities."